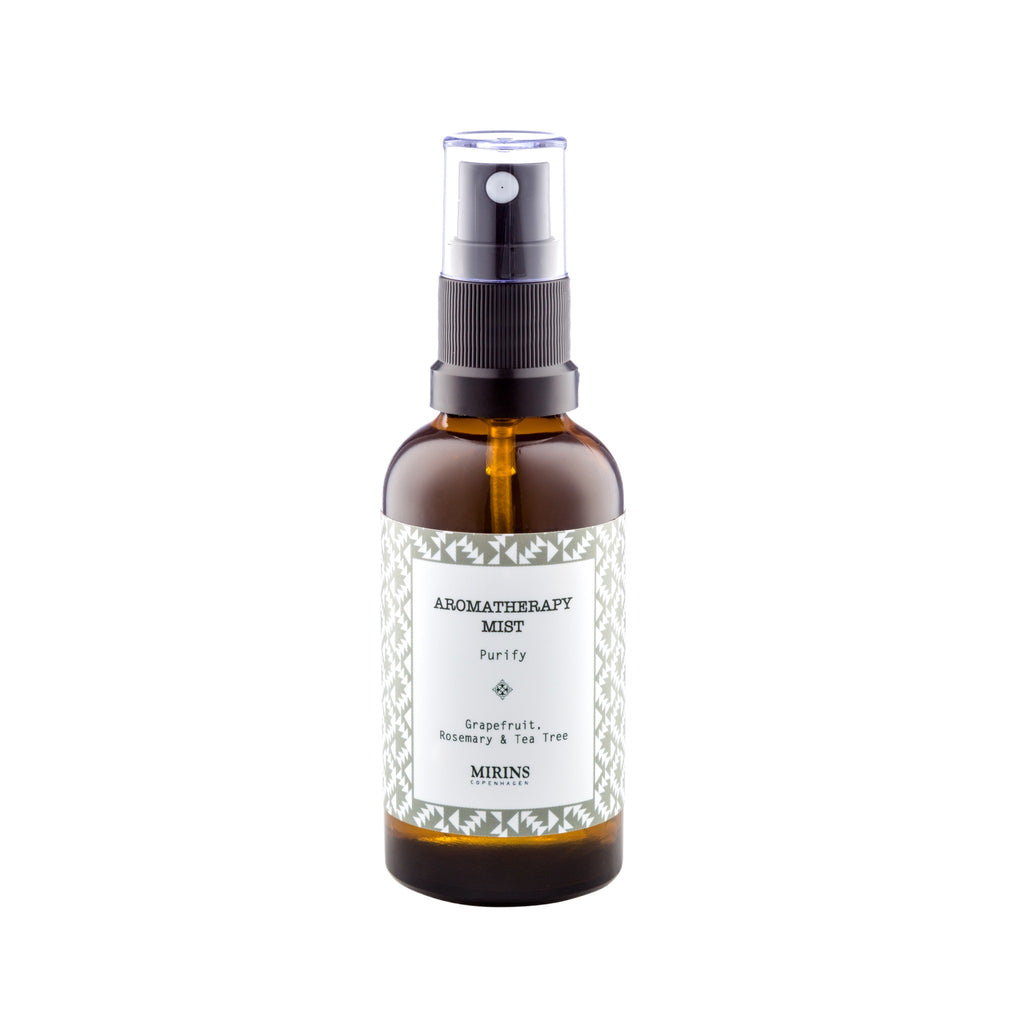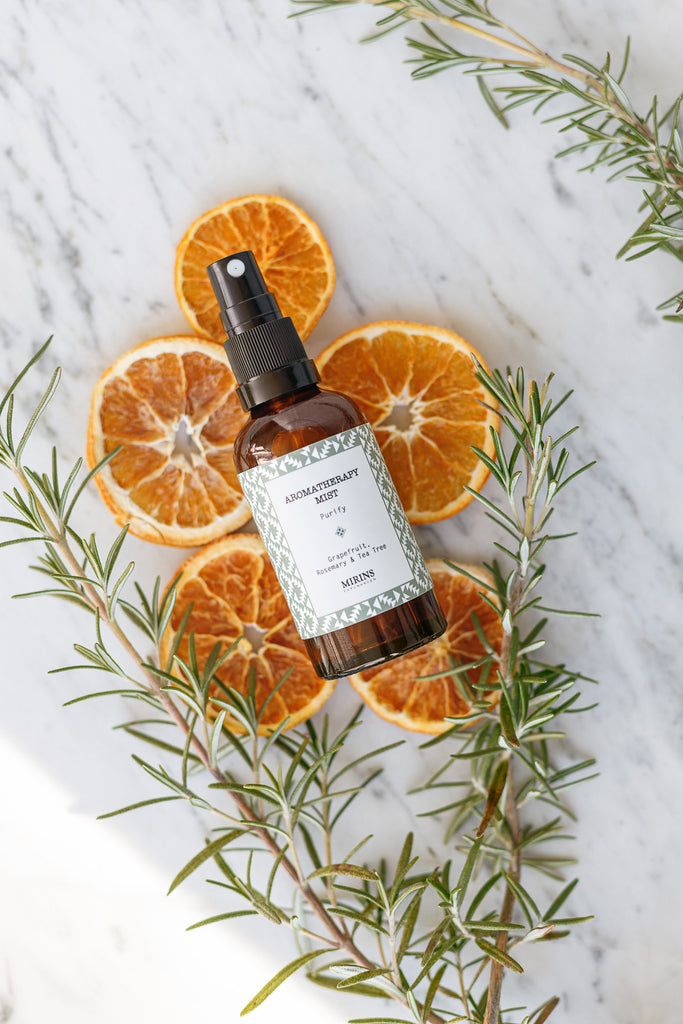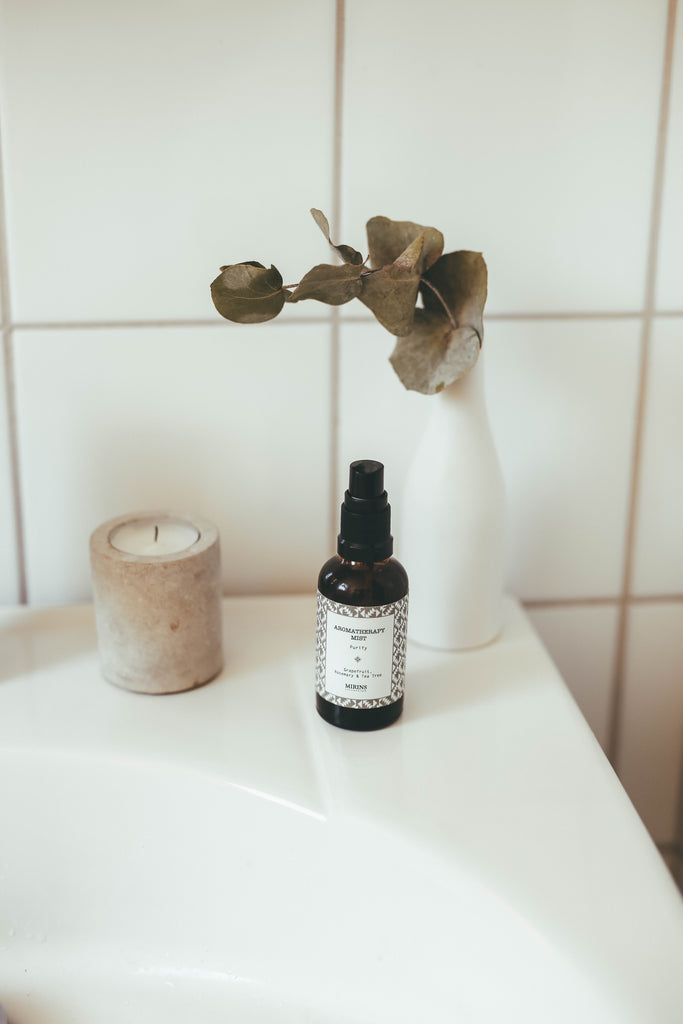 $28.00
Mist - Purify - Grapefruit, Rosemary & Tea Tree
Our Aromatherapy mist can be used as a soothing body mist or to freshen your home. Also wonderful as a natural linen spray.
Shake well before each use.
About the Purify Blend  Reinvigorate your body with our deliciously detoxifying blend Purify. The Purify Blend cleanses and detoxifies, leaving you with a deep & lasting feeling of freshness.
Made with Rosemary to restore your immune system and stimulate circulation.  Zingy Grapefruit is added to detoxify the body and exhilarate the senses. Finally, the crisp freshness of Tea Tree completes the elixir by providing antibacterial and antiviral elements, with the added benefit of containing natural deodorizing qualities.This carefully crafted blend is designed to draw out impurities.
Ingredients Rose Flower Distillate (Rosa Damascena); Essential Oils: Rosemary (Rosmarinus Officinalis ), Lavender (Lavandula angustifolia), Tea Tree Oil (Melaleuca alterniflora), Peppermint (Mentha piperita), Grapefruit (Citrus paradisi).