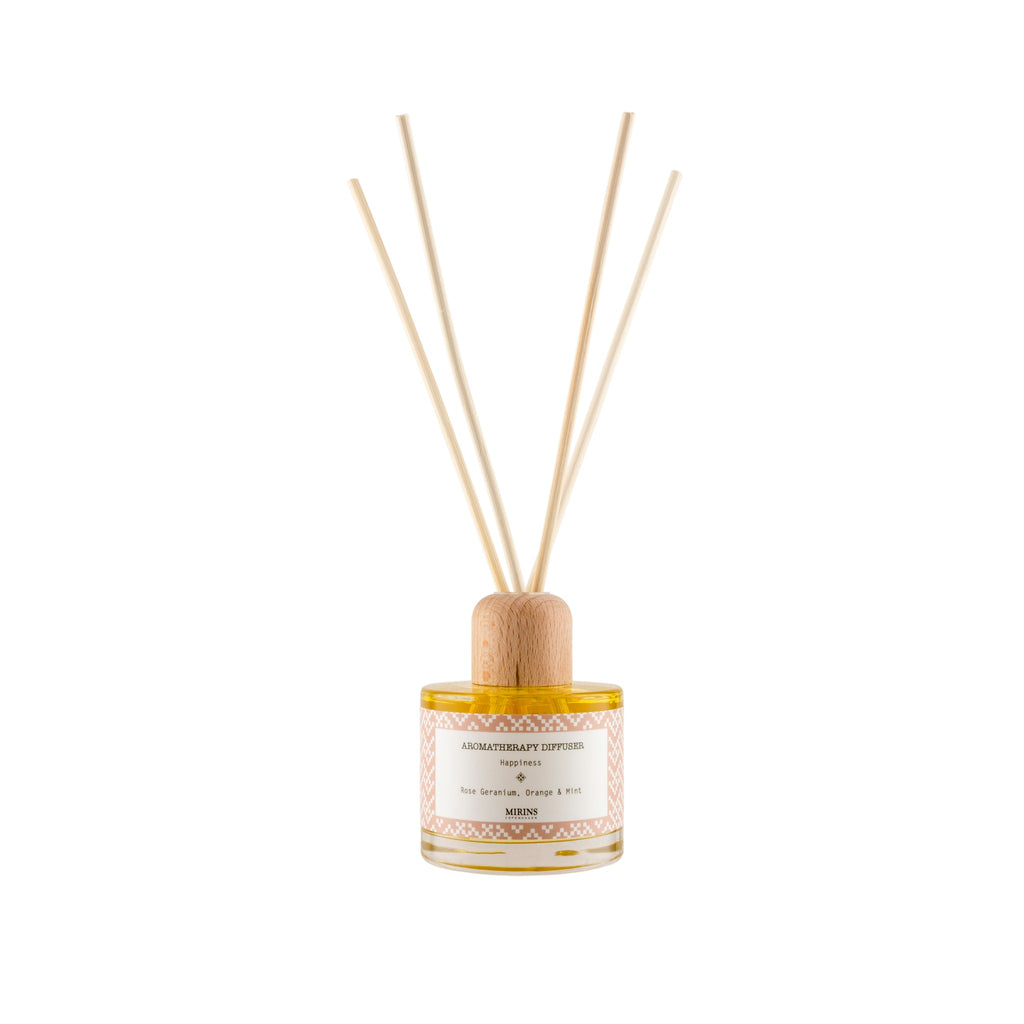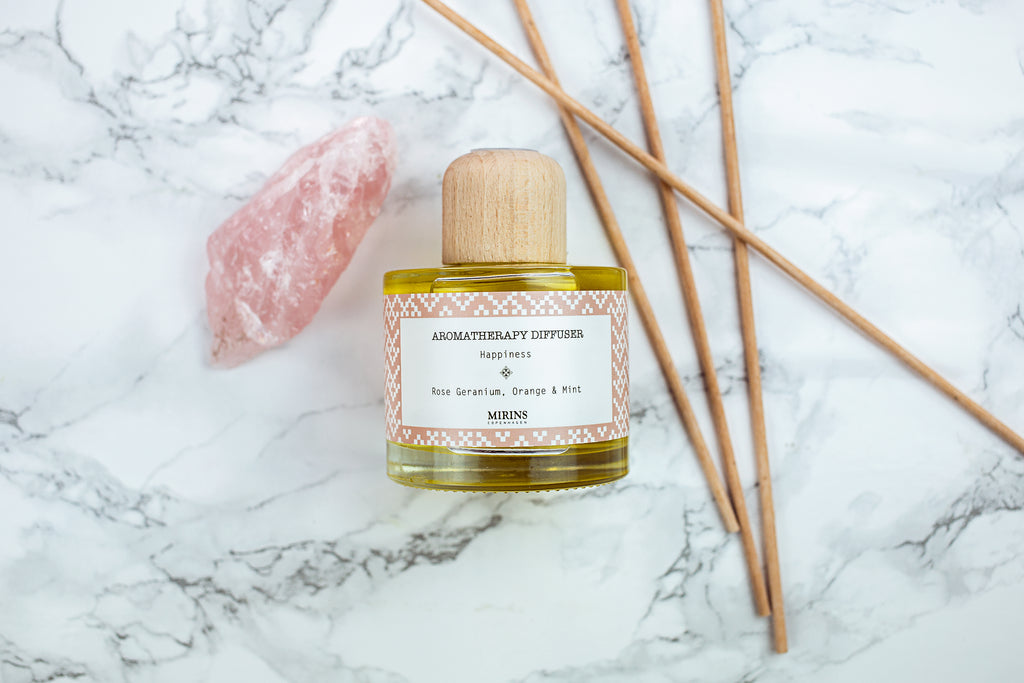 $47.00
Reed Diffuser - Happiness - Rose geranium, Orange & Mint
Enhances your mood and provides a delicate fragrance.
Flip the reeds every few days for more fragrance. The more sticks you use, the stronger the scent.
About the Happiness Blend Lift up your spirit with our invigorating, bright Happiness aromatherapy blend. Happiness has a scent - and we've discovered that it's a combination of sweet Rose Geranium, the summery citrus zing of Orange, and the uplifting freshness of Mint.The mood enhancing and balancing Rose Geranium is combined with the refreshing energy of Orange's revitalizing properties. Finally, we added a dash of lively Mint with its wonderful stress relieving properties. All the ingredients for a wonderfully scented Happiness.
Ingredients Fractionated Coconut Oil (Capric Triglyceride); Essential Oils: Rose Geranium (Pelargonium
graveolens), Spearmint (Mentha spicata), Sweet Orange (Citrus aurantium), Grapefruit (Citrus paradisi).
Size 100 ml