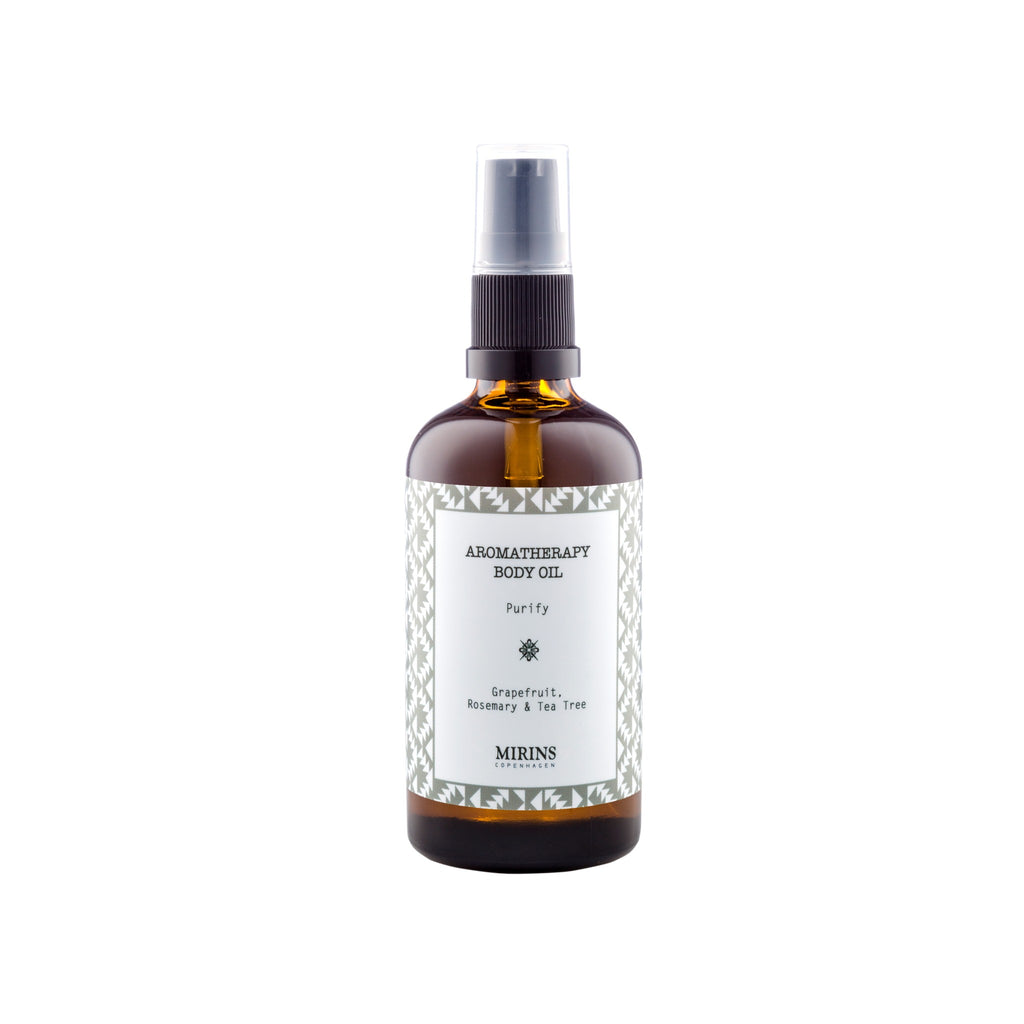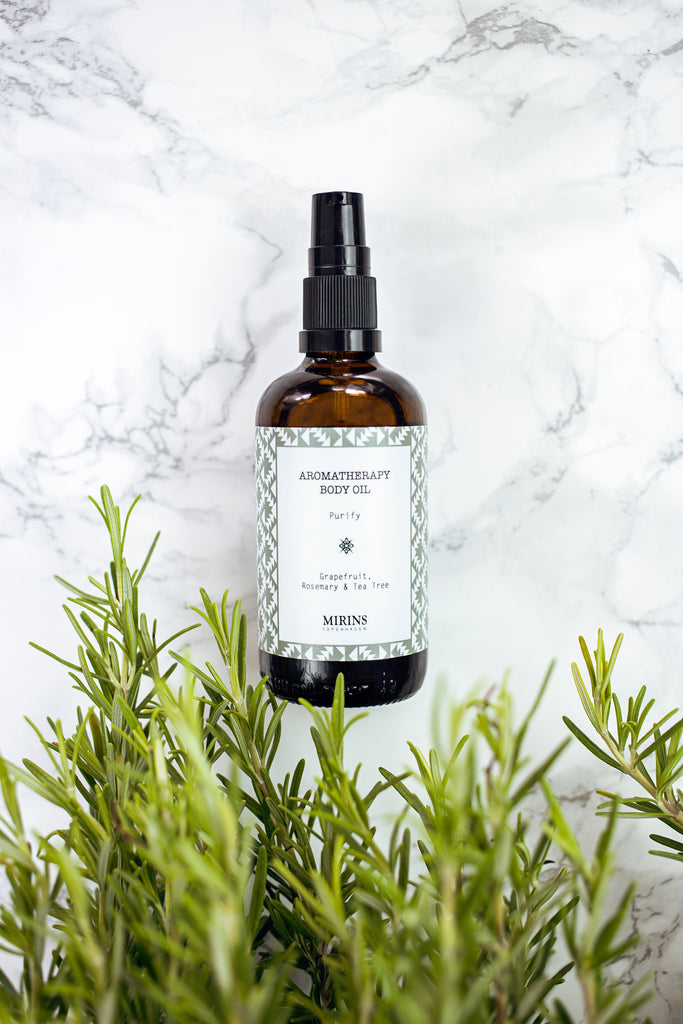 $35.00
Body Oil - Purify - Grapefruit, Rosemary & Tea Tree
Our Body Oil is a hydrating and nourishing blend of Argan, Jojoba and Apricot oil. Argan oil especially is rich in fatty acids and antibacterial agents. The Body Oil is made exclusively with Apricot kernel Oil, Jojoba Oil, Argan Oil and and the Essential Oil: Rosemary, Lavender, Tea Tree Oil, Peppermint, Grapefruit.
About the Purify Blend  Reinvigorate your body with our deliciously detoxifying blend Purify.
The Purify Blend cleanses and detoxifies, leaving you with a deep & lasting feeling of freshness.
Made with Rosemary to restore your immune system and stimulate circulation.  Zingy Grapefruit is added to detoxify the body and exhilarate the senses. Finally, the crisp freshness of Tea Tree completes the elixir by providing antibacterial and antiviral elements, with the added benefit of containing natural deodorizing qualities.This carefully crafted blend is designed to draw out impurities.
Ingredients  Apricot kernel Oil (Prunus armeniaca), Jojoba Oil (Simmondsia chinensis), Argan Oil (Argania spinosa); Essential Oils: Rosemary (Rosmarinus Officinalis ), Lavender (Lavandula angustifolia), Tea Tree Oil (Melaleuca alterniflora), Peppermint (Mentha piperita), Grapefruit (Citrus paradisi).