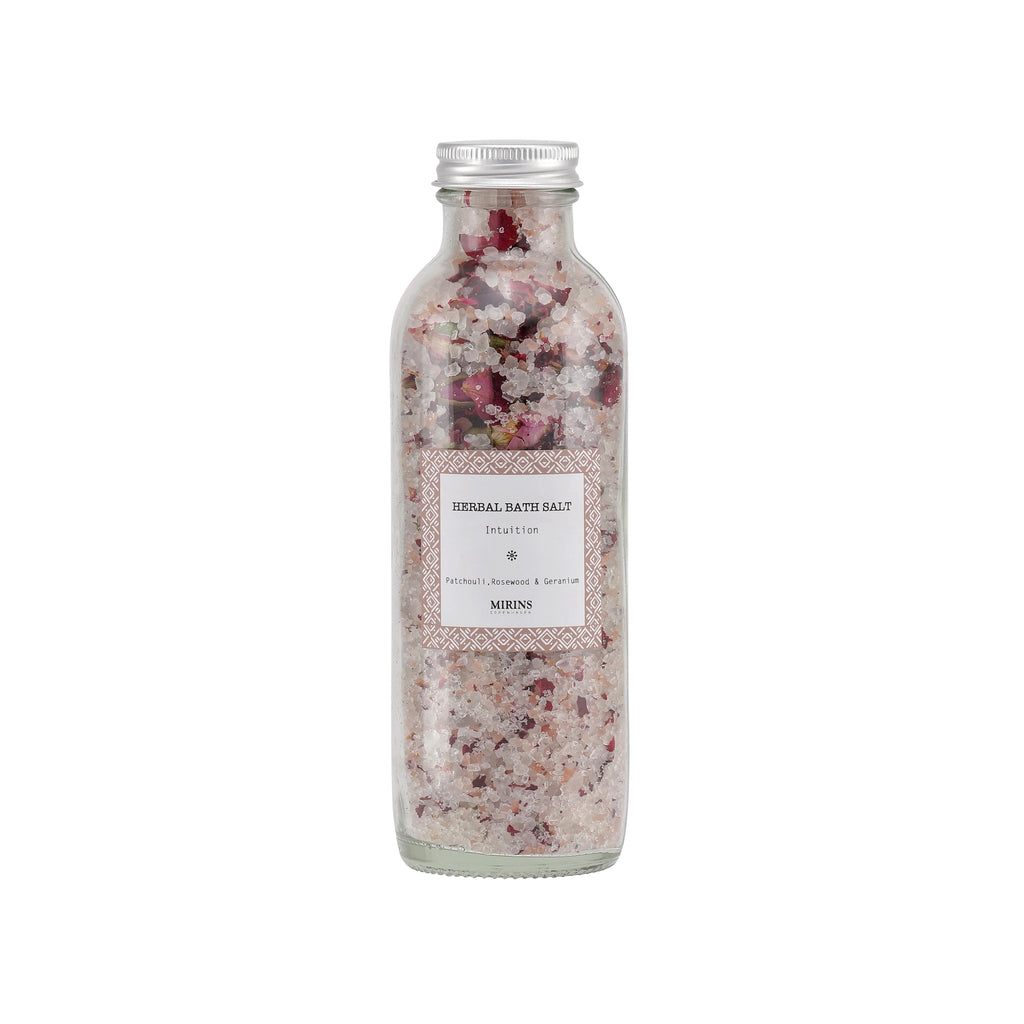 $28.00
Herbal Bath Salt - Intuition - Patchouli, Rosewood & Geranium
This bath blend softens and heals your skin while soothing the mind and body.

About the Intuition Blend Stop thinking & Start feeling with our Intuition blend.
Lovingly made with sensual Patchouli to center your emotions, Rosewood to ground and soothe body and soul, and Geranium to relieve anxiety, balance and revitalize.
Ingredients Epsom Salt, Dead Sea Salt, Pink Himalaya Salt, Rose Buds, Rose Petals ; Essential Oils: Patchouli (Pogostemon cablin), Rosewood (Aniba rosaedora), Rose Geranium (Pelargonium graveolens), Sweet Orange (Citrus aurantium).